Getting started
You can generate a brickr mosaic object from an image using brickr::image_to_mosaic(). Pass this object to build_mosaic() to construct a visualization of the mosaic.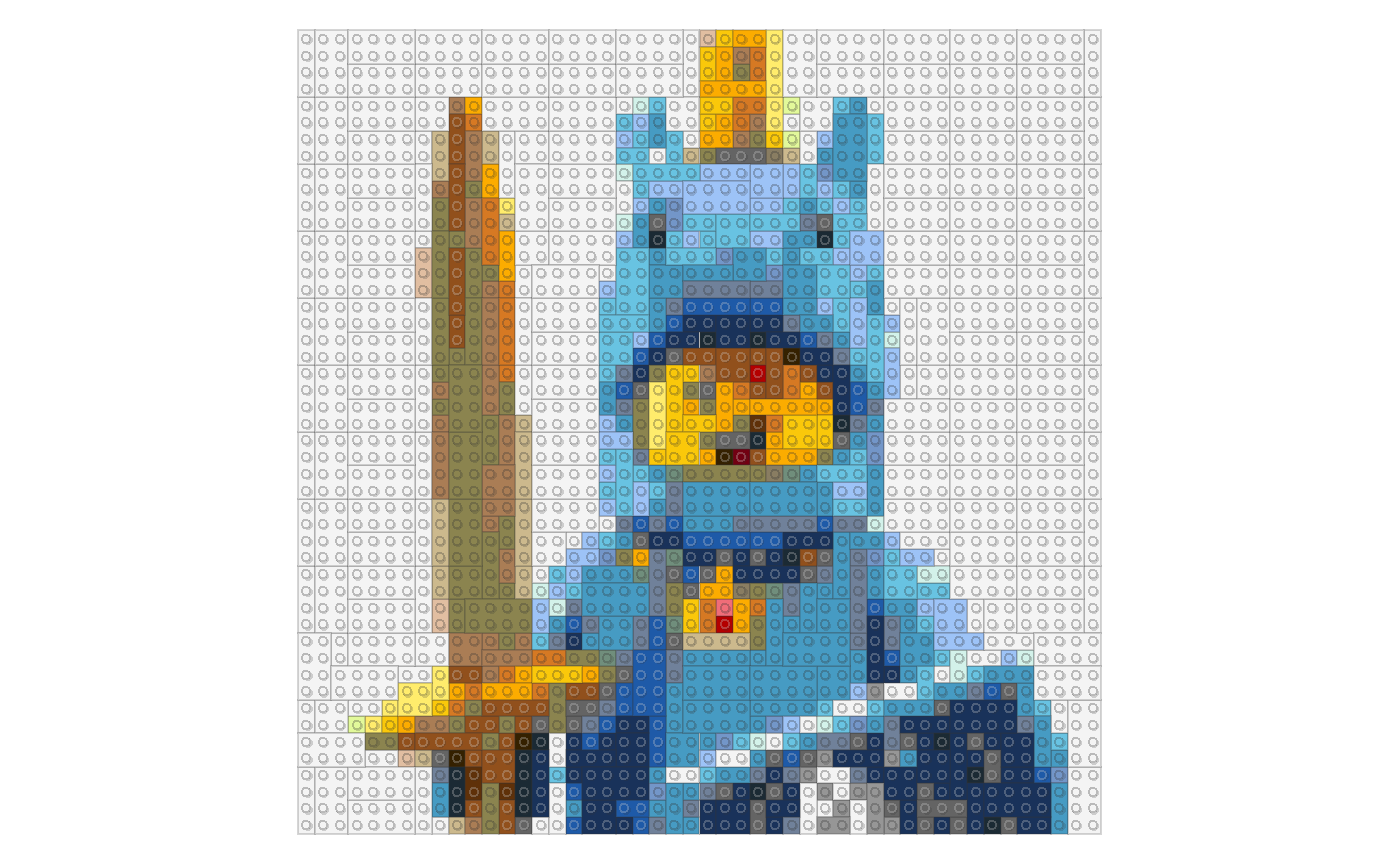 The default is to create a mosaic with 48 knobs (brick studs) on each side. Change this using the img_size input. A single value will create a square mosaic, while an array of two values represent the width and length.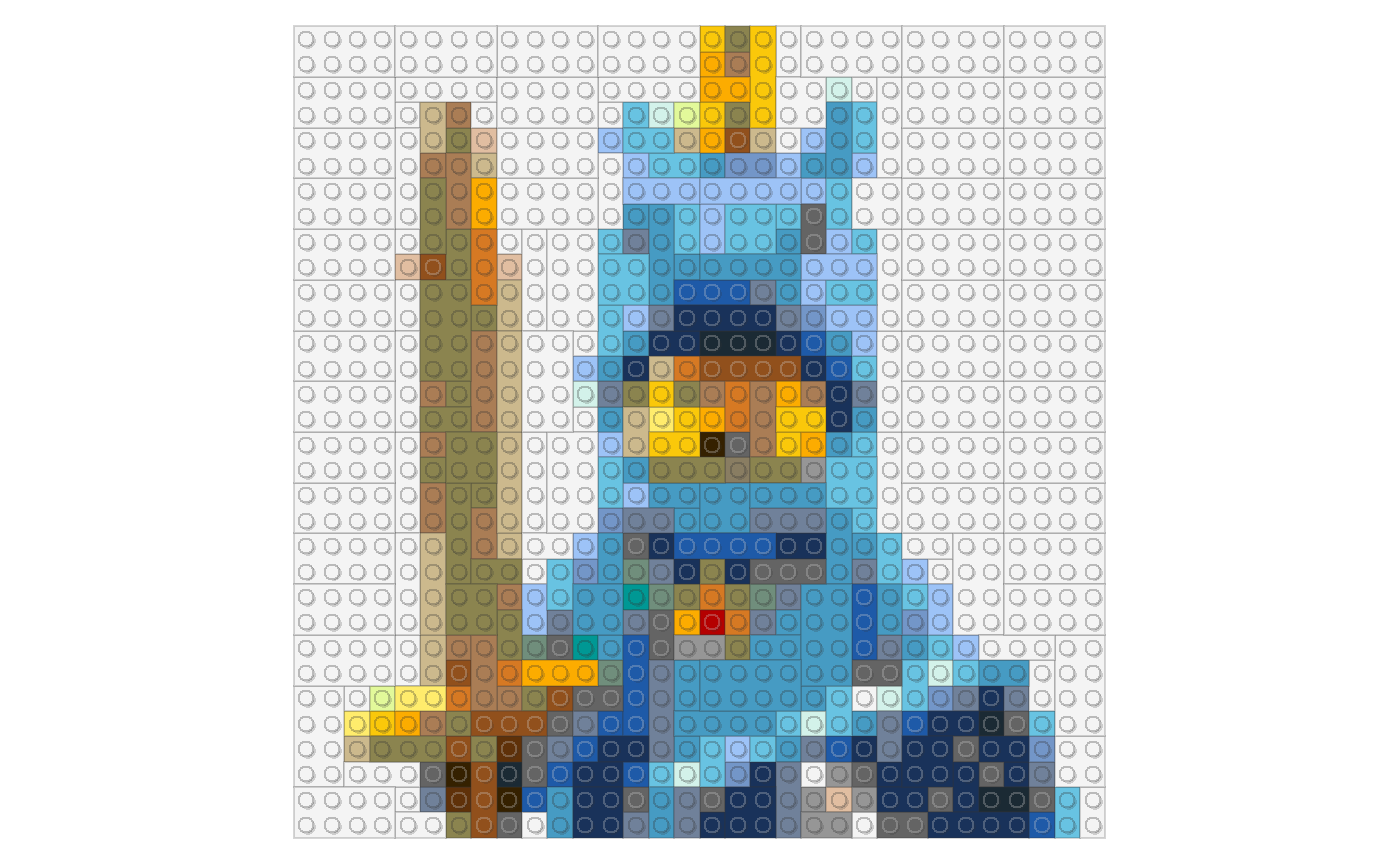 Colors
A key feature in image_to_mosaic() is the conversion of the original image into colors produced by LEGO. The default is to map each individual pixel to any of the 41 solid brick colors currently produced by LEGO using the CIE94 algorithm. These defaults can be changed.
3D Mosaics
Passing the mosaic object to bricks_from_mosaic() will render a 3D object, stacking layers of bricks on each other to create an elevated mosaic. By default, the lightest color bricks will be on top, but this can be changed using the highest_el = 'dark' option.
png

::

readPNG(

demo_img

) 

%>%


  image_to_mosaic(

32

) 

%>%


  bricks_from_mosaic(

highest_el

 

=

 

"dark"

) 

%>%


  build_bricks(

outline_bricks

 

=

 

TRUE

, 

rgl_lit

 

=

 

FALSE

)



#From dput(round(rgl::par3d("userMatrix"),1)) after manual rotation




custom_rotation

 

<-

 structure(c(

0.9

, 

0.3

, -

0.3

, 

0

, -

0.3

, 

0.9

, -

0.3

,
                               

0

, 

0.2

, 

0.4

, 

0.9

, 

0

, 

0

, 

0

, 

0

, 

1

), 

.Dim

 

=

 c(

4L

, 

4L

))



rgl

::

par3d(

userMatrix

 

=

 

rgl

::

rotate3d(

custom_rotation

, 

0

, 

0

, 

pi

/

4

 ,

1

))